Shannon Fowler
emilylorange@gmail.com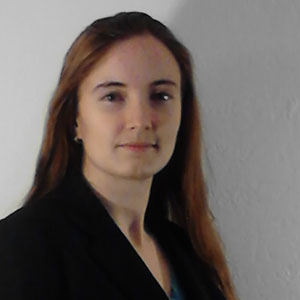 Goals
Endless learning and improvement of craft through new challenges, experiences, and environments.
Education
Masters of Business Administration
University of Colorado - Boulder, CO
Graduated Spring 2013
Beta Gamma Sigma Honors Member
Evening MBA program Student Excellence award winner
Concentrations in Marketing and Strategy
Bachelor of Fine Arts
Colorado State University - Fort Collins, CO
Graduated Spring 2008
Concentrations in Graphic Design and Drawing

Experience
2008-Present
Graphic Designer
Tasks commonly completed include normal operations for a small business: customer contact, support and service, maintenance of online store, creation of new logos and packaging solutions, quality assurance testing, shipping, billing and invoicing, and receiving payments.
2008-Present
Freelance Illustrator
Creation of various media for small clients. This includes character illustrations, comic page layout, artwork, and character design. Projects are done with clear goals, needs, and deadlines. I maintain constant contact between parties to ensure satisfaction with each phase and delivery of finalized projects.
Recent Notable Projects Include:

Kirby's Zine Land (2017) - Collaboration with close to 100 artists creating a zine to benefit Meals on Wheels, organized by Drew Gamblord, Emily Kardamis, and Alexandra Long.
Terrainica (2016-17) - Creating a series of game pieces with focus on illustrative world building for a physical board game, owned by Terrainica, Inc.
Breakaway (2013-17, ongoing) - My own personal project, updated weekly, with roughly 200 publicly available pages at this time.
Celebrations (2017) - 30+ artist collaboration for an artbook with benefits going to Doctors Without Borders, organized by MissDeerFace and Drew Gamblord
Pipe Dreams (2017) - 30 artist collaboration to create an artbook with profits to benefit water.org, organized by Kyle Labriola.
The Legion Zine (2016) - , Collaboration with 50+ artists, creating an artbook that was sold to raise money for St. Jude's Children's Hospital.
Skills
Extensive knowledge of Adobe software, including Photoshop, Illustrator, and InDesign, as well as traditional forms of creative media. Capable with Microsoft software, including Word and Excel.
References
Upon Request